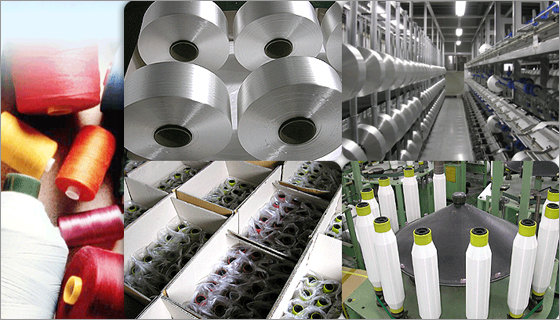 After since our foundation in 1999, we have grown up as a leading manufacturer and exporter in the field of 100% POLYESTER MONO-FILAMENT YARN(textured and flat) industry here in Korea, supplying best quality products at competitive prices to our most valued customers domestically and internationally.
With over 20 years of experiences and plenty of producing management know-how along with up to date researches of textile, Finetex Co., Ltd. proudly became the top of the field with the best quality and techniques.

Our company has developed many kinds of Textured Mono Filament Yarns and Colored Mono Yarns by endless study and efforts of our staffs. The quality of our product has been widely recognized by exporting to Europe and Asia. We export all of our outputs and no claim has been reported.
Finetex Co., Ltd. is doing our best to build and maintain the trust and confidence even at this very moment.

Finetex Co., Ltd. will be the enterprise who never stops trying with modest attitude. We will return the greatest sensation to our customers who visit us with trust.

Thank you very much.