▼
[Product Introduction]
Has strong motor power
(It is small but stronger)
With its double gear, it provides excellent squeezing and makes marrow juice
(Perfectly extracts nutrition from fiber)
Trough micro-accurate processing, there is no concern for iron powder
(Acquired C mark from Korea laboratory for water supply, passed test from the Ministry of Hygiene and Public Welfare of Japan, passed experiment from Korea Technology Institute)
High bodily absorption
(Creates ion raw juice)
Its guarantee period of quality is 5 years.
(With high durability, it can be used semi-permanently.)
It has great function.
(300 types of cooking are available with diverse material.)
Appropriate for patient's diet.
It is safe for children to use.
(We can make the fruit ice cream, and fresh squeezes from fruit with children. It serves great as children's nutritious snacks.)
One purchase and you get yourself a healthy buddy for life.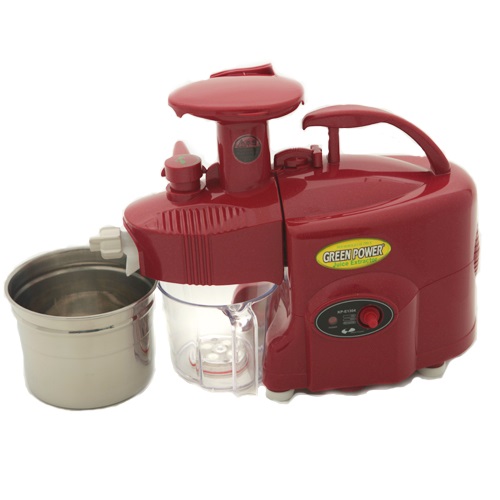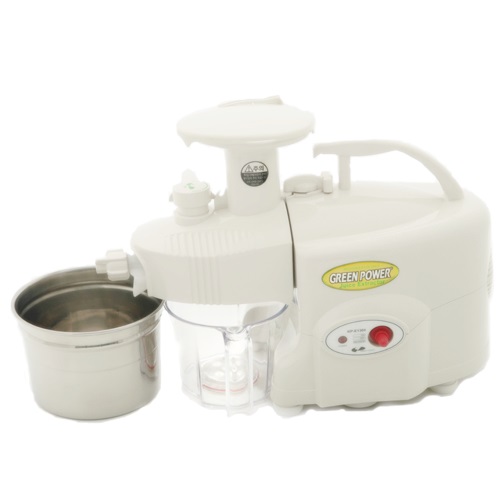 ▼
[Main Function]
Juicing vegetable (including tough vegetables such as angelica keiskei, wheat sprout), juicing fruit. making ice flakes with fruit and ice cream with fruit, grinding meat and fish, grinding Kimchi seasonings, making rice cake
▼
[Standard and Components]
Regular Specification : AC 220V 60Hz 150W of regular operation : less than 30 minutes of short time
Operating Methods: condenser maneuvering singer-phase current squeeze method: double gear driving press juice method, vegetable net, fruit net, grinding net, vegetable cap, fruit cap, fresh cup, clean gear ll, wood stick, cleaning brush, outlet
▼
[To add]
http://chewtheworld.com/best-wheatgrass-juicer/
http://gpjuicer.weebly.com/505004756051316-no-1-4812849692-5145249436.html